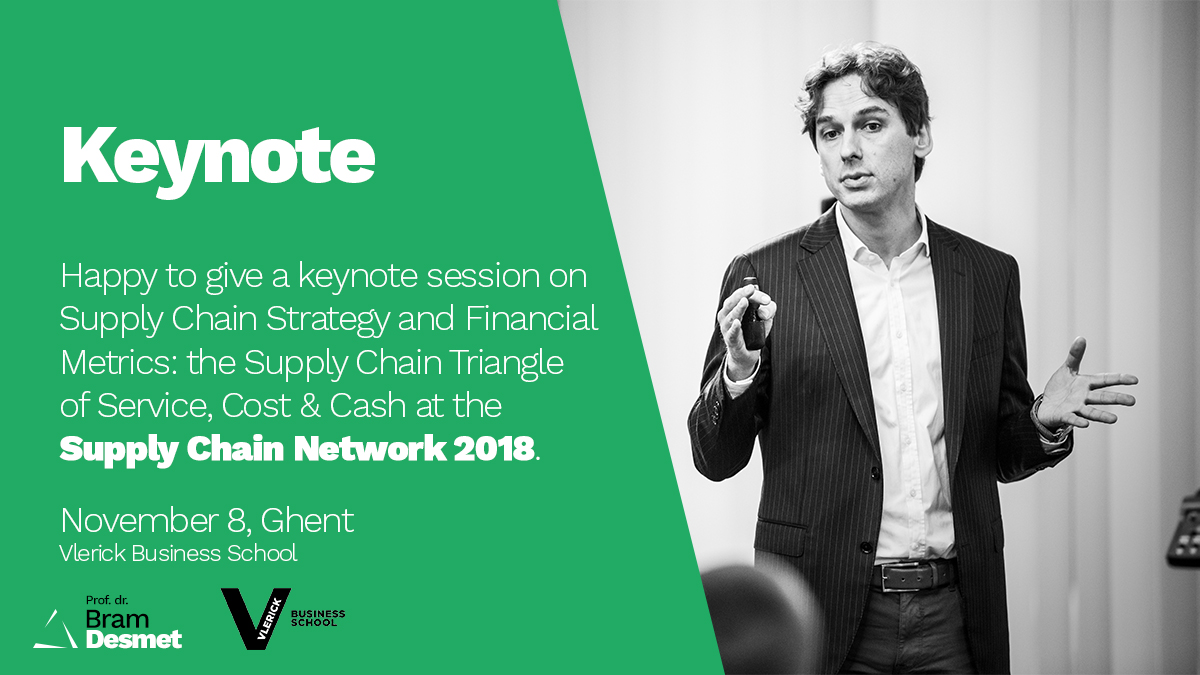 19 Apr

November 8th: Supply Chain Strategy & Financial Metrics Keynote – Vlerick Business School, Ghent

During the Supply Chain Network 2018, organized by Vlerick Business School, Prof. dr. Bram Desmet will give a keynote on Supply Chain Strategy & Financial Metrics: The Supply Chain Triangle of Service, Cost & Cash at the Vlerick Business School in Ghent, on November 8th.

SUPPLY CHAIN STRATEGY AND FINANCIAL METRICS DISCUSSION TOPICS INCLUDE:
Which financial metrics to use and how to define targets
How to account for 'strategy' and 'complexity' when setting targets for the supply chain
Supply chain's role in corporate vision and strategy development
About Vlerick Business School
Vlerick Business School is an international business school located at the heart of Europe and is ranked number 1 in the Benelux for Executive Educational Programs and 19 in Europe.
More than 7.250 executives from all regions and countries join the customized educational programs on Digital Transformation, Healthcare, Energy & Financial Services or Entrepeneurship & Innovation. For more information, visit https://www.vlerick.com/en.